Episode 3 - Cars: On the road with digital radio.
The three biggest influencers in today's digital radio market are choice, coverage and cars. By giving the right attention to these 'three Cs', we and the wider industry have helped – and will continue to help – this much-loved medium to thrive.
In this series, we're looking at each of the three elements in detail to get a better picture of how far digital radio has come already, and what's likely to happen next. Having discussed choice and coverage, we're ready to take a closer look at cars.
Radio on the road
To understand the importance of cars to digital radio as a medium, it's worth looking first at radio in general. As a form of entertainment media, radio is unique in that – unlike the web, television and print – it can be a completely secondary activity. You can do other things while listening, without hindering the experience.
Among the most common of those 'things' is driving. In-car listening accounted for 29.7 per cent of overall radio consumption in the second quarter of 2017 (RAJAR Q2 2017) – the highest share ever recorded. And while the figure includes FM listening, the growth has undoubtedly been supported by the fact that 87 per cent of new cars are now fitted with DAB receivers as standard.
Digital on the road: Where are we?
In-car digital listening has seen year-on-year growth of 20 per cent, thanks in large part to another 700,000 DAB-equipped cars hitting the road in 2017's first quarter. It's not enough to just have plenty of receivers on the road, though – we need the coverage to match.
Thankfully, the UK's in a great position, with the vast majority of regularly-used roads now covered. As a result, digital listening now accounts for around a third of overall in-car radio consumption, and we're expecting further growth in the coming months and years.
It's worth reminding ourselves at this point that digital listening doesn't just mean DAB. In consumer homes, it also comprises TV and internet listening. In cars, it includes mobile-listening through smartphone apps. Despite 4G coverage improving constantly and 5G edging closer, trials show that a dedicated DAB receiver offers the most reliable radio service with 4G suffering from hand over problems and capacity issues on heavily used cells.
What happens next?
In-car digital radio is in an extremely healthy position; it's getting harder to find a stretch of motorway or a busy main road where you can't find a DAB digital radio station to listen to, and it's great to see in-car listening on the rise. In the past five years, we have built hundreds of new DAB transmitters.
Radio broadcasters have spent significant money on the upgrade, helped by the government. There's still more work to do, and we will continue to work with the rest of the broadcasting industry to identify clever technical solutions and cost-effective ways to provide even better coverage.
Thinking further ahead, there are some interesting opportunities. Companies like Google, Amazon and Apple have revolutionised entertainment, giving consumers incredible power over what they enjoy and how they enjoy it. At present, this shift is taking place largely in the home, where you'll find a host of new 'smart' gadgets: from Chromecasts and Apple TV devices to voice controlled speakers such as the Amazon Echo and Google Home. But it won't be long before it affects cars too, and we must consider how that will influence in-car entertainment.
Driverless cars are another influence. We might still be a long way from the sci-fi-like dream becoming a reality, but it seems inevitable that one day, motorists will have their hands and attention free to enjoy other forms of entertainment during journeys. So what opportunities does that give to digital radio content providers to create exciting hybrid services? We are fascinated by this and are starting conversations with our customers about the opportunities that this will create, and how we can do this, blending different delivery mechanisms. As always with a free to air service this will require industry agreement between broadcasters and car manufacturers to create an end to end service.
The responsibility for agreeing the standards for the delivery of in-car entertainment over the broadcast platform lies with Digital Radio UK, the industry body for the platform. Arqiva will continue working closely with Digital Radio UK and the car manufacturers to deliver the best possible DAB experience for motorists and creating new opportunities for broadcasters to engage with their audience.
Safety and experience
We're already working hard to improve the DAB experience for drivers, focusing both on safety and enjoyment.
We'd like to change how listeners choose stations in-car. Scrolling through station logos is safer than the current method of using text-strings, simply because they're easier to recognise quickly. And, now that most new cars already come equipped with full colour screens for navigation purposes, this kind of change is completely feasible.
Beyond that, the big priority is to make sure the content our customers broadcast is consistently delivered to its intended audience.
In the time we've taken to improve coverage across the UK's roads, there's been a shift from traditional car antennas – longer metal roof aerials – to hardware hidden in panels and windows; or in some cases aesthetically-pleasing 'shark-fin' antennas. The reason makes complete sense: consumers want prettier cars, so design must be a consideration, but this equipment doesn't work so well for DAB or even FM reception due to lower antenna gain and hiding the antenna often makes it directional. This issue we need to work with Digital Radio UK and the automotive industry to address.
The solution in our eyes is to look at new technologies, and more specifically, diversity reception. By placing two hidden antennas onto a car, rather than just one, we can make sure it still receives a signal from any direction. The car chassis then never acts as a blocker, as a result, the listener is much less likely to lose service. Adding extra equipment does come at a cost to manufacturers and their customers, but when you consider the importance of in-car entertainment to the consumer – and the popularity of digital radio within that – it's quickly justified.
Let's be mindful
Cars are integral to the future of digital radio; the job of Arqiva and the wider broadcast industry is to make sure the same is true in reverse.
To do that, we need to be innovative and we need to collaborate with the automotive sector – there are great opportunities ahead but they do require industry collaboration. What's promising is that the right conversations are already well underway, and we're working harder than ever to keep pushing this medium forward.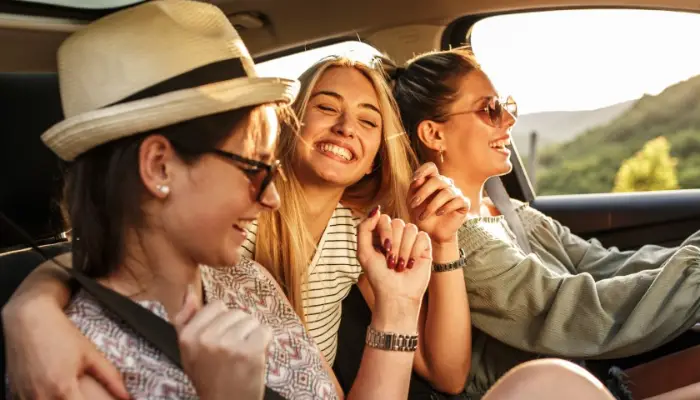 Putting digital radio in the spotlight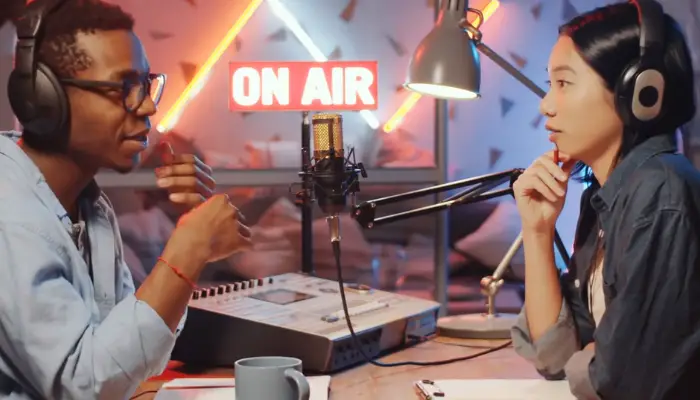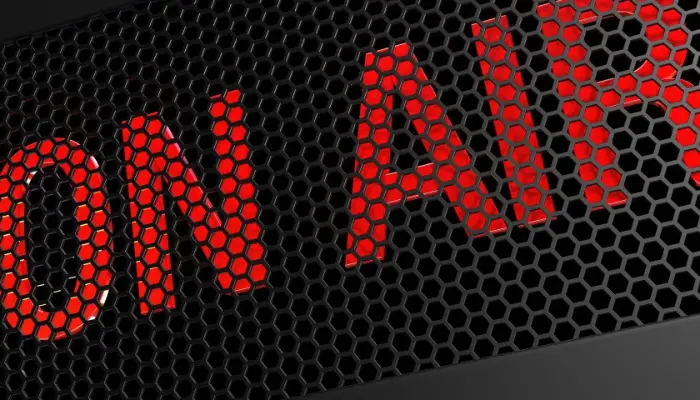 Broadcast radio listening to remain strong until at least 2030