Adore or detest the premise, there's no denying that the 2018 series of Love Island was a huge success for ITV. Millions followed the drama from day one until July's finale, which became ITV2's most-watched programme ever.
It's been great to see a predominantly linear series do so well. But when you look closely at the reasons for Love Island's incredible success, as we're about to do, it's not actually all that surprising. And encouragingly for all broadcasters, these reasons can be applied to most high-profile shows.
Let's set the scene with data
With an average real-time audience of 3.6 million, the 2018 Love Island final became ITV2's most-watched programme ever. The audience was up one million on last year's series ending, and 2.2 million on 2016.
It was perhaps inevitable that, due to momentum, the conclusion of the contestants' two-month stint in Majorca would draw its biggest crowd, but even the series' first week had an average nightly audience of 2.6 million – significant given the nature of the show and its broadcast time.
It's not just Love Island flying the flag for linear TV, either. The final of 2017's Great British Bake Off – watched by 11 million overall - gave Channel 4 its biggest audience for 32 years, and its second biggest ever. The BBC, meanwhile, drew 14 million last year with the first episode of nature documentary series Blue Planet II.
In an age where consumers have so much control over what, how and when they watch, these numbers are huge. They show that on-demand and streaming services aren't causing the demise of linear TV as some commentators would have you believe, in fact these services could be seen as complementing linear broadcast channels.
Habitual viewing
As much as we enjoy convenience, humans are creatures of habit; at least to some extent. ITV2 putting Love Island in the 9pm slot every weekday meant viewers could make the programme part of their daily schedule. Work, leisure, evening meal, maybe a live World Cup match, followed by relaxing with Love Island – that became the norm for so many throughout June and July. There were no big decisions to make, no searching to do and very little to set up; it was a simple case of switching the TV on and finding ITV2 in the programme guide.
Couldn't make the 9pm showing? No problem. ITV2+1 gave fans a second chance to keep up on the night, and then quickly made each episode available on catch-up through its on-demand platform, ITV Hub. It's a strategy we've seen used for many high-profile shows.
This 'old-fashioned' kind of habitual viewing is something that so many consumers are used to and, more importantly, happy with. And the older people get, the truer this becomes: Ofcom found in 2016 that linear TV accounted for 63 per cent of all consumption for UK adults (16+), but the proportion rose to 79 per cent for those aged 55 and above.
So why was Love Island, which is predominantly aimed at a younger audience, so successful in a primarily linear format? It's all about creating great content which an audience can relate to and engage with – this in turn helps build the social experience.
A truly social experience
The 'water cooler' effect – people gathering at work or elsewhere to discuss the latest TV goings-on – has long been important to linear broadcasting, but the social side of television has taken a new form in recent years. Social media allows viewers to react to and discuss shows in real-time – with their friends, strangers and in some cases even the stars themselves.
Take Twitter as an example: stats for this year's series of Love Island aren't as readily available yet, but in 2017 it earned a staggering five billion impressions on the site and 280 million video views, with the 'official' hashtag - #LoveIsland – being tweeted over 1.8 million times in the first month alone. Facebook has recognised the power of communal viewing, too. In July it launched 'Watch Party' – a feature that allows groups of friends to watch videos, either live or pre-recorded, 'together'. Once logged in to the session, users can chat in real-time about the content in front of them; essentially a private, small-scale version of what happens with Love Island and Twitter.
Social media is helping broadcasters break the 'fourth wall' that once separated a show from its audience. Love Island's producers allowed its online hype to influence the narrative: contestants took part in 'Twitter Bingo', a game based on real-world posts from fans. This feature relied on viewers being up-to-date with the latest drama and undoubtedly generated more interest.
People may tweet about their favourite Netflix series after bingeing, but the kind of interactivity Love Island has undoubtedly benefited from is only possible on a scheduled linear show where the audience enthusiastically stays on the same page.
More engagement, more revenue
Some still see tech as the enemy of traditional television, but Love Island showed that producers are learning how to use this new social dynamic to their benefit – and that bodes extremely well for broadcasters and their future revenues.
The Love Island team used a carefully crafted social strategy to build huge momentum around the show, before, during and after every broadcast. With Twitter, Instagram and it's own mobile app keeping the villa drama on everyone's minds and lips – even outside of broadcasting hours - ITV could keep capitalising on the franchise away from television. It recruited a group of big-name commercial partners to help harvest the programme's popularity – sponsors included youth-targeted brands such as Samsung, Primark, Lucozade, Rimmel and Superdrug.
Social media has played a significant part in the success of other prominent linear shows too – The X Factor and The Great British Bake Off are prime examples, even if the former's star is fading now - but Love Island went a step further. It brought its marketing and production sides closer together to create a kind of feedback loop involving viewers, all to great effect. And, once again, this was all only possible because it's a scheduled show, designed to be consumed in real-time.
Solid foundations for success
Linear television is no longer completely independent. All the biggest shows rely on on-demand and streaming technologies to help keep all its audiences engaged; Love Island is no exception.
What's been proved over the last couple of months, though, is that when the traditional linear format is used intelligently for the right kind of quality content, it remains incredibly powerful – especially when paired with an effective digital and social strategy. It's for this reason that broadcasters should keep platforms like DTT and satellite in mind when choosing how to monetise their content. Newer technologies may add an invaluable layer of convenience for today's consumers, one that should never be overlooked, but broadcast television remains best placed for reaching the widest possible audience and building those solid foundations.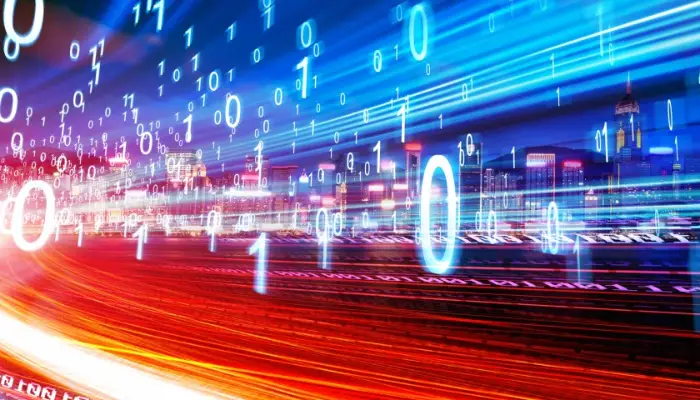 Delivering streaming media: reimagining CDNs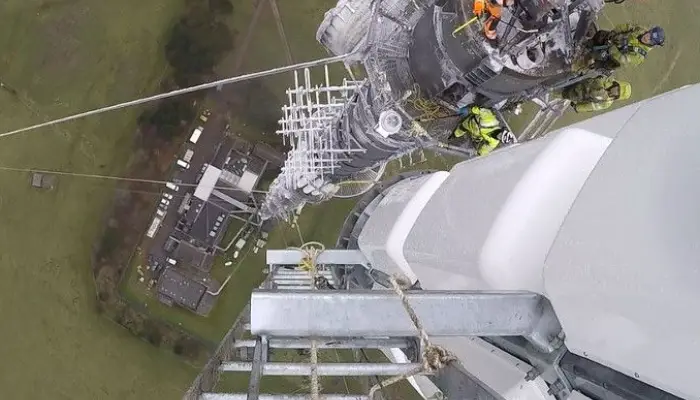 Finding an innovative solution to help clear the 700MHz band – The 'broadband' antenna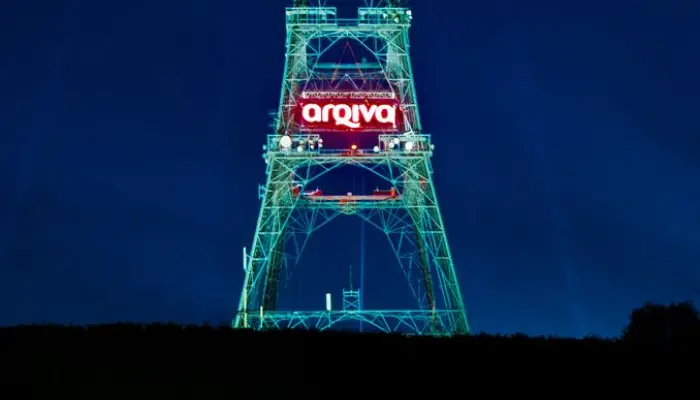 Freeview at 15: TV's biggest success story