Walk into any UK home today and your chances of finding a Freeview box or Freeview-equipped television set are extremely high.
Last year the platform celebrated its 15th birthday and as we move into the platform's 16th year, it continues to be the country's most-watched TV service, with more than 19 million households tuning in regularly and over 100 million units sold in total.
It's easy to understand Freeview's popularity among consumers. A large and varied list of channels, plenty of high-quality HD content, the ultimate plug-and-play simplicity, and the smallest of price-tags – i.e. none at all – come together to make it a no-brainer for so many.
Arqiva has been there since the very beginning. We're extremely proud of what Freeview has become – and we're just as excited about what's in store for the future.
Our role in Freeview
Formally, Arqiva is a founder shareholder in Freeview. We play an active role in key industry bodies such as Digital UK and Digital TV Group (DTG), and work closely with regulatory bodies and policy makers to ensure the platform is managed effectively. We also own, operate and manage the infrastructure that carries content into the millions of Freeview homes across the country.
We prefer to look beyond the specifics, though. In a broader sense, our role is to make sure the platform continues to be one of the industry's biggest success stories. And we do that in two ways.
Innovation is the first big focus. We realise the market is changing quickly, and the Freeview of ten years ago doesn't stand up to the many options viewers have now. Nor will today's Freeview match the constantly-improving services of tomorrow, so we must keep pushing it forward. Freeview Play, which we'll come onto in more detail soon, is a prime example here; the DTT/on-demand hybrid service is now present in two million homes.
Secondly, we strive to ensure Freeview continues to be the chosen route for broadcasters. Having been heavily involved for so long, we understand the platform's strengths and with universal coverage, we know how effective it can be. As a result, viewers retain access to a wealth of great content and broadcasters can monetise it effectively. Everybody wins.
Becoming the UK's most watched TV platform
The success of Freeview, while obvious now, was not always a given. In 2002, the unexpected collapse of the pay TV service OnDigital put the future of DTT into a troubled place. Arqiva and others, however, saw the potential.
By October of that year, we had bid for and won the licence for two of the multiplexes, alongside the BBC who won the other additional license and multiplex operators SDN and D3&4 – who remained committed to their existing multiplexes. We reengineered the existing DTT network and, with the BBC and Sky, Freeview was launched as a completely new service. It was undoubtedly a risk at the time, as we estimated there to be only 600,000 or so digital-capable devices in the UK. But, by maintaining the platform's low-tech simplicity and constantly improving its offering over the years, this user-base expanded rapidly and made sure the huge potential was realised.
Our support and hard work, along with the other shareholders and multiplex operators, ultimately led to Freeview becoming the default TV platform just six years after its conception, when the four-year analogue switch-off process – also managed by Arqiva - began.
In addition, the great free-to-air content offered by broadcasters has a lot to do with the success of the platform. In fact, 95% of the most watched programmes are on Freeview and thanks to technological advances and the platform's popularity the line-up has expanded from around 30 services at launch to over 100 services available today.
Fast forward to 2018 and not only are TV manufacturers building DTT into nearly every set that leaves the factory, but pay-TV providers are using it as a foundation for their own offerings. BT TV, TalkTalk, Sky's NowTV and EE have all adopted Freeview-like services, ensuring customers still have that familiar and reliable linear experience alongside their paid and catch-up content. The Freeview business model, with no contract or subscription has proven enduringly successful. As a result the platform has gone from strength to strength, becoming the UK's most watched TV platform with its continued relevance there for all to see.
The importance of innovation
It's important that we don't take Freeview's popularity for granted. With the market changing constantly, we must keep pushing forward.
We're constantly looking to put more content on the Freeview platform, and that includes HD programming as well as completely new channels. Improving the user experience is equally important to us; Freeview Explore, for example, makes it easier for viewers to find and access great shows, and we're exploring various other possible enhancements.
Freeview Play is another big part of the evolution. Like the hybrid services we touched on earlier, it brings the best of linear DTT together with on-demand content so that viewers needn't choose between the two. The difference is, this is available for free to everyone in the UK; viewers get more flexibility and access to a wider range of content from a brand they trust, with no need for a subscription.
A television mainstay
However TV evolves in the coming years, we're confident that Freeview – and DTT in general – will have a big part to play. Its simplicity and reliability have given it unrivalled reach, and that cannot be ignored by broadcasters. Advertising potential is an obvious selling point for our customers, but the free-to-air model also gives broadcasters the opportunity to recycle programming effectively; content that has already justified its costs behind the paywall can be shown to brand new audiences.
With Arqiva and its partners constantly working to improve the UK's already leading platform, Freeview's next 15 years look set to be as successful as the last.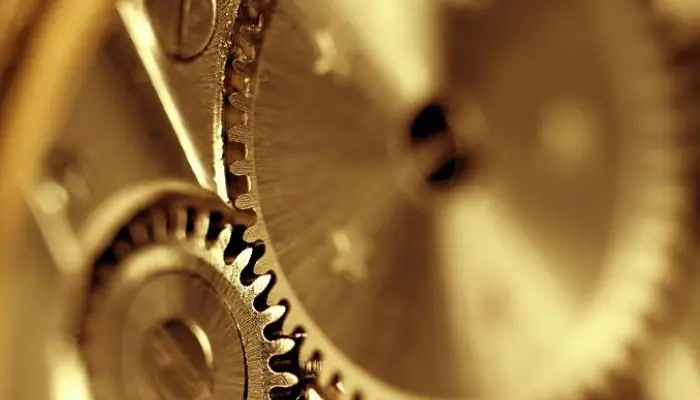 700MHz Clearance: A focus on airworks
What is 700MHz Clearance?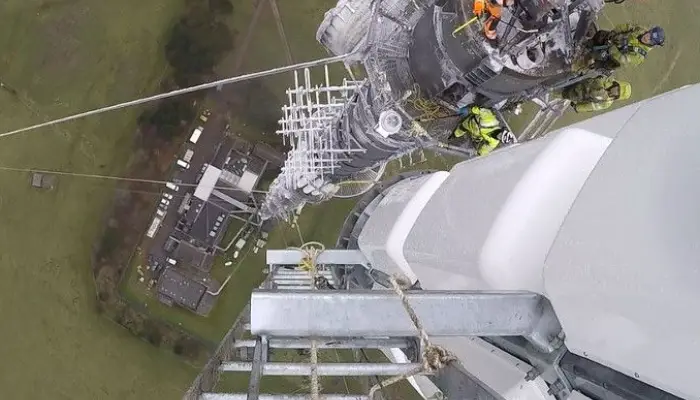 Finding an innovative solution to help clear the 700MHz band – The 'broadband' antenna