Our main stations provide the vast majority of DTT coverage in the UK, but the relay stations are vital in providing service to communities not directly served by a main station.
We use more than 1,000 relays to extend coverage in awkward areas, ensuring DTT services are delivered consistently to viewers living in valleys, in hilly areas and in other challenging locations.
That translates into a lot of work as we look to clear spectrum on the 700MHz band for 4G and 5G mobile services. Having looked at how relays work in our recent blog, we will now look at the significant role that relays have as part of the 700 MHz Clearance Programme.
A major undertaking
At the time of writing, our network comprises 1,154 sites: 80 main stations and 1,074 relays. From a 700MHz Clearance perspective, 80 per cent of these fall on the 'wrong' side of channel 48, meaning they will need will, at the very least, require retuning and, in some cases, extensive modifications may be required.
Changes in transmission frequencies at main station antennas can lead to a requirement of replace the main station antennas. During these activities, our engineering teams do everything possible to maintain service from the main stations, using reserve or temporary antennas, to ensure minimal disruption to viewers and maintain services to relays. Frequency changes at the main stations will lead directly to changes at the relay sites – receiver retuning at the relay will be unavoidable and, in some cases, receive antenna replacement can be required.
With everything having its own knock-on effect, we need to plan extremely carefully, mapping out every move in the finest detail, to ensure our network continues to operate as it should.
Building frequency plans
The main station frequency plan – which specifies the exact frequency and power levels to be used by DTT multiplexes at each of the main stations – can be thought of as a 'patch-work quilt' of transmissions which need to be arranged so as to avoid reuse of the same frequencies in adjacent geographic areas.
The first step of the 700MHz programme was to construct a new main station frequency plan.
This was produced by Ofcom, Arqiva and the BBC and had to take account of transmissions in other countries. The plan revealed where main station frequency changes would be required, and the next key step was to define the order in which the changes would take place to minimise impact on viewers. The 'Transition Sequence' or 'Rollout Plan' was then produced and used as the underlying plan against which all design and implementation activities have taken place.
Once the main station frequency plan and transition sequence had been agreed, work could commence on the new relay frequency plan. We knew at this point which relays would have to change their transmit frequencies to avoid clashes with the main stations in the surrounding area.
Work is now in progress to adjust transmissions and main station and relays with minimal disruption to viewers.
Our regional approach
As in the past with programmes such as Digital Switch Over (DSO), we've adopted a regional approach to the 700MHz Clearance programme. We split the UK up into sections and are focusing on one at a time, to ensure everything goes smoothly.
We do this for a number of reasons – the sequence is dictated by the frequency relationships which exist between the stations and the sequence has to be adhered to minimise impact of service and to simplify communications to viewers.
It is far easier to communicate the changes to the people who need to know on a regional basis. Impact to viewers will be minimal but rescans will be required when frequency changes take place. .
The regional approach also means we can move our implementation teams into a specific region to use our skilled resources as efficiently and effectively as possible.
We will have to conduct retunes in some areas on multiple occasions due to the complexity of the frequency changes that need to take place.
Where are we now?
We started discussing the need for a Clearance programme with the relevant stakeholders back in 2013, and we've come a long way since. We're now around halfway through the Clearance events and we're aiming for completion in April 2020
Having recently completed the 200th relay antenna change we're looking forward to hitting that target but there's still plenty of hard work to do to ensure that the relay programme remains on track and we can't afford to slow down just yet.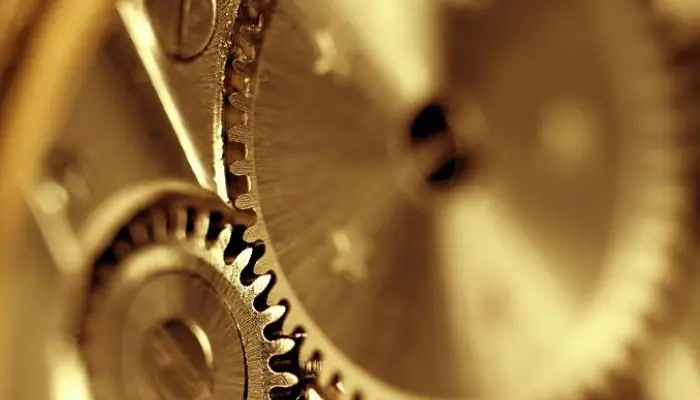 700MHz Clearance: A focus on airworks
What is 700MHz Clearance?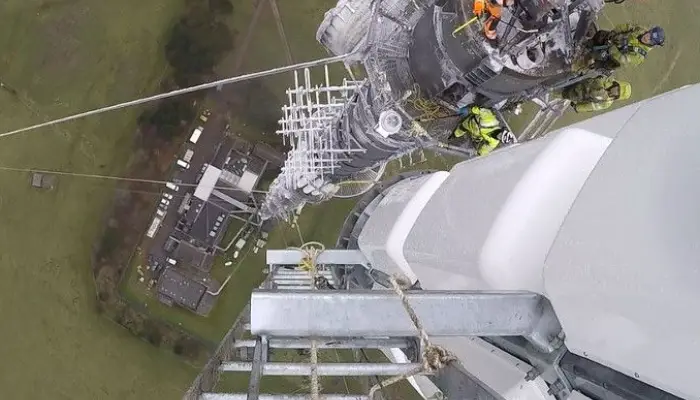 Finding an innovative solution to help clear the 700MHz band – The 'broadband' antenna