The UK's digital switchover brought digital terrestrial TV to homes the length and breadth of the country. It couldn't have happened without the extraordinary engineering talent at Arqiva.
As the transmission contractor for all UK terrestrial television services, we had the responsibility for implementing the switchover at all 1,154 transmitter sites. In practical terms this meant re-engineering the UK's entire terrestrial TV network - an investment of £630 million and 1,200 cumulative years of work over a five-year period.
Overcoming many challenges in hazardous environments
It was a massive responsibility that we took incredibly seriously. Every site had to be re-engineered, and each was operational, requiring existing services to be maintained right up to the switchover. Transmitter output power ranged from 2W for the smallest relays to 200kW for the largest main stations.
Many challenges in hazardous environments were overcome to deliver this project. Inclement weather over successive poor summers, the ash cloud from the eruption of Iceland's Eyjafjallajökull volcano and the Japanese earthquake threatened our work, travel and equipment supply, yet we stayed focused on the job in hand.
Many of our transmission sites are in remote rural locations where rare flora and fauna had to be protected or worked around during times of major activity. This commitment to minimising the environmental impact of our work can also be seen in the Ground Works Enabling (GWE) programme.
This ran alongside the digital switchover and sought to recycle as much as possible of the equipment removed during the decommissioning of analogue transmitter systems. This kept landfill to a minimum and allowed us recycle more than 90% of 2,000-plus tonnes of waste.
Innovation
At all times we sought to go the extra mile, working in a pragmatic, positive and innovative way. We pioneered the use of special load-carrying helicopters to install new antennas at great heights, such as on the Belmont mast, which at 1,150ft (351m) is UK's tallest broadcasting structure, taller than the Eiffel Tower (1,050ft) and head and shoulders above the 404ft Salisbury Cathedral spire and Blackpool Tower (450ft).
We built new masts in five separate locations and decommissioned 80 former low-power digital TV sites – on top of decommissioning the 1,154 analogue systems. We put in place a new transmission network fit for the 21st century, and we demonstrated our capabilities in delivering critical national infrastructure.
The successful digital switch over is a testament to our continuing role in forming and connecting modern society. It has supported our vision to be central to every vital connection that people make, every day.
Highlights
Digital switch over brought digital terrestrial TV to homes across the length and breadth of the UK
We invested 1,200 cumulative years of work over a five-year period
We built new masts in five separate locations 
We decommissioned 80 former low-power digital TV sites and 1,154 analogue systems
We recycled more than 90% of the waste incurred as a result of the decommissioning programme
At 1,150ft (351m), the newly installed Belmont mast is 100ft taller than the Eiffel Tower
Ed Vaizey, former UK Government Communications Minister:
"The digital switch over was an amazing engineering and technical feat and a fantastic story of British success. The UK has an outstanding record of producing incredible television. Freeview is the platform of choice across the UK and the investment we made will ensure it continues to be relevant for the next twenty years."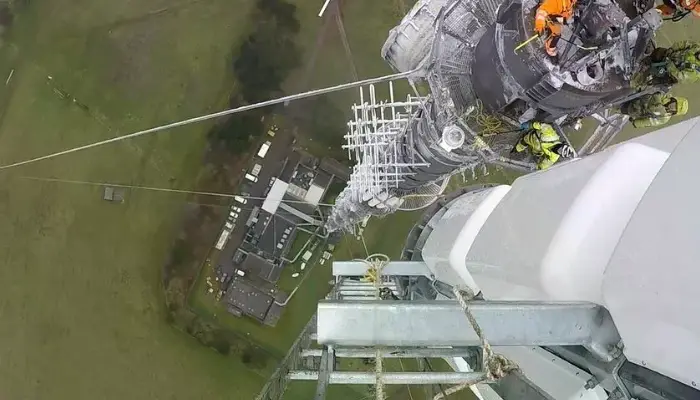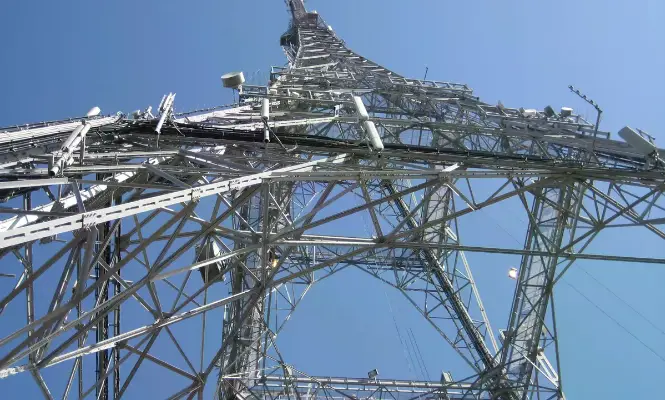 A proud heritage of infrastructure and services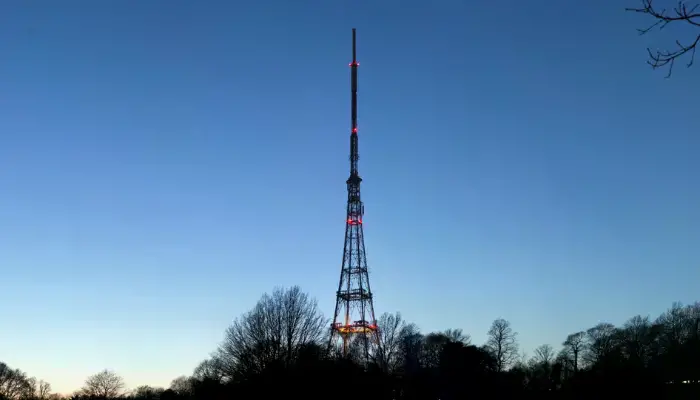 TV distribution and transmission