Arqiva are now uniquely positioned to now offer two Tier 4 WTA certified Teleports.
May 31, 2023 – The World Teleport Association (WTA) today announced that Arqiva has achieved Tier 4 certification of its teleport in Crawley Court, United Kingdom under WTA's Teleport Certification Program.
Alongside the renewal of Arqiva Chalfont Grove Tier 4 Teleport certification, this underpins Arqiva's commitment to provide the highest level of secure, resilient ground services to their satellite, broadcast and utilities customers.
Crawley Court Teleport is located at Arqiva's Winchester headquarters, with 32 transmit earth stations, data center facilities and equipment hosting. As a Critical National Infrastructure service provider, Arqiva are now uniquely positioned to now offer two Tier 4 WTA certified Teleports.
To achieve Full Certification under WTA's program, an auditor is dispatched to visit the teleport, provide independent validation of the data submitted in a questionnaire, and identify additional factors that may positively or negatively affect the score. Full Certification is issued at a Tier number from 1 through 4, of which 4 represents the highest degree of excellence, and remains in effect for 3 years.
"We're delighted to achieve Tier 4 certification for our Crawley Court Teleport as well as renewing the Tier 4 certification for Chalfont Grove Teleport. Our customers rely on Arqiva to provide end-to-end services of the highest quality and availability," said Lesley Wilson, Head of Satellite and Gateway Services. "Achieving Tier 4 certification from the WTA is a clear sign to our customers and the industry that we operate at the highest possible standards. Arqiva take cyber security very seriously with specialists in many different areas of data security, we actively look for trends and threats on the horizon and work alongside our customers to proactively support them in this area."
"Since its beginning, the teleport industry has been an entrepreneurial success story," said Executive Director Robert Bell. "It is now a maturing industry, even as new entrants continue to appear, and it is quickly adopting the Independent, standards-based evaluation and validation offered by the WTA Certification program."
WTA's Teleport Certification Program serves both teleport operators and their customers by creating an objective, transparent, and internationally accepted method for teleport operators to document the quality of their operations for customers and strategic partners. It also provides a means for customers to select teleport vendors delivering the price-performance level that is appropriate for their applications.
For more information about the Teleport Certification Program: https://www.worldteleport.org/?page=Certification or email WTA Membership Director Randall Barney at rbarney@worldteleport.org.
About World Teleport Association
The World Teleport Association (www.worldteleport.org) has been helping its members aim higher since our founding in 1985. Today, WTA is the leading partner in growth for teleport operators, advocating for their commercial interests and promoting excellence in their business practices, technology and operations. The association publishes best-practice reports and presents webinars on technology changes and their business and market impacts. It also presents events and awards and provides global certification and assessment programs to validate excellence and drive improvement. Aiming higher creates opportunity. Aiming higher brings risk. WTA is dedicated to helping its members seize the opportunities and manage the risks to find the paths to growth in a massively changing market.
Since its introduction at IBC 2015, the Certification program has quickly grown in popularity. Starting with one certified facility in 2015, the program has added 40 in 3 years, and currently has 12 teleports engaged in the quality evaluation process. Certifications have been issued to teleports operated by Servicio Satelital, IABG Teleport, USEI, AXESS Networks, STN, Eutelsat, du, COMSAT, Optus, Talia, Telenor, Telespazio, Vivacom, Cyta, Orange, Singtel, A1 Telekom Austria, e& (Etisalat), Globecast, Satellite Mediaport Services, Hawaii Pacific Teleport, Intelsat, Telstra, Primacom, HellasSat, Santander Teleport and Arqiva. The industry has quickly adopted the transparent, independently verified standards as a means for teleports to differentiate themselves and for customers to choose the price-performance level suitable for their applications.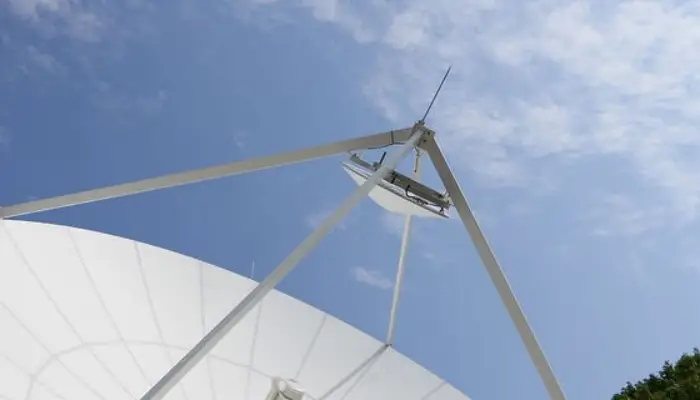 Viasat Energy Services renewal agreed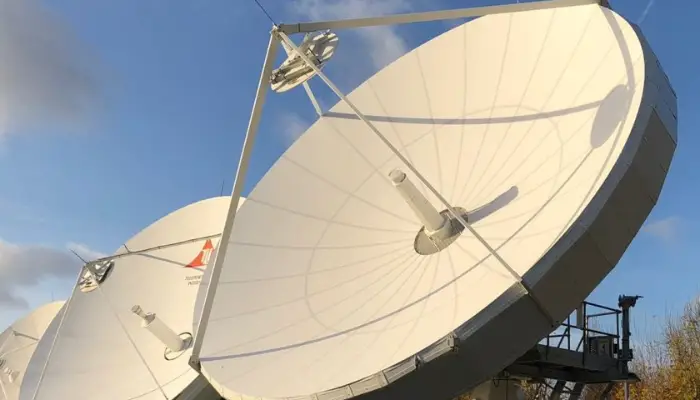 Arqiva tops the Independent Teleport Operator rankings 2021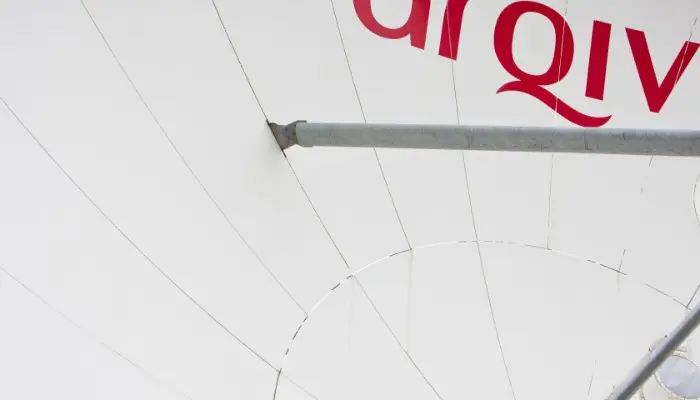 WTA Certification Program Announces Tier 4 Certification of Arqiva's Chalfont Grove Teleport