London, UK, 22 September 2020: Arqiva, the UK's leading player in critical network infrastructure services for the broadcast and utility sectors, announces its results for the year ended 30 June 2020.
Highlights
Group refocused on broadcast and utilities infrastructure following £2bn sale of Telecoms business to Cellnex announced in October 2019 and completed post year-end.

Significant investment in core infrastructure continued, maintaining unique base and leading position within industry.

Successful delivery of major programmes including smart metering and 700MHz clearance, with key coverage and clearance targets achieved respectively.

Strong financial control enabled continuing operations EBITDA to remain flat year-on-year, despite expected revenue decline following peak activity in the 2019 financial year.

New CEO Paul Donovan appointed on 20 April 2020.
Financial Results
Group revenue decreased 11.2% during the year to £879.9m, as expected due to

one off contractual fees and end of legacy contracts, managed exit of the Occasional

Use satellite distribution, and reductions on the 700MHz Clearance programme as the

programme neared completion. Revenue from continuing operations declined 10.0% year-on-year to £677.5m.
EBITDA was roughly flat for both the Group at £522.4m and for Arqiva's continuing operations at £391.0m. The Group's EBITDA performance benefited in 2020 from the 2019 implementation of IFRS 16.
Net cash inflow from operations was down 2.3% to £475.3m, while net capital expenditure was flat at £115.4m (2019:115.3m).
Having delivered solid financial performance in 2020, Arqiva is now entering a period of evolution. Our focus is now squarely on maintaining our position as the number one provider of broadcast infrastructure in the UK and establishing ourselves a leading player in the utilities market. With a newly refocused organisation supported by a stronger financial position, I feel we are well-positioned to capitalise on the opportunities ahead of us.
Paul Donovan, CEO of Arqiva
Sale of the Telecoms Business
In October 2019, Arqiva announced the agreement for the sale of its Telecoms business to Cellnex for c. £2.0bn. The transaction included divestment of c. 7,400 of Arqiva's cellular sites, including masts and towers as well as urban rooftop sites, and the right to market a further c.900 of Arqiva's retained sites across the UK. Relevant staff within the Telecoms business also transferred to the Cellnex business as part of the transaction.
Following the announcement of the sale of the Telecoms business and the resulting deleveraging of the Arqiva group, in June 2020 Moody's announced a one notch upgrade (to Ba2/B1) for the junior debt. Fitch and S&P maintained the ratings existing prior to the sale with senior and junior debt at BBB (Fitch/S&P) and B- (Fitch) respectively.
Highlights from Arqiva's Continuing Business
Terrestrial Broadcast
DTT remains the primary platform medium within the broadcast market, currently reaching 98.5% of the UK's population. Arqiva's main (DVB-T) multiplexes remain highly utilised with 90% of capacity sold as at 30 June 2020.
The uptake of TV viewing on the DTT/Freeview platform was also particularly strong during the lockdown period as more people stayed at home and utilised our services to stay informed, minimise social isolation and increase entertainment. The wide reach of the DTT platform has been of vital national importance for delivering news and other information to the whole nation and for supporting society during the current pandemic.
Like many sectors, commercial radio in the UK was impacted by Covid-19 with a reduction in revenue as many businesses cut advertising budgets. Discussions between Arqiva, the government and the radio industry resulted in a reduction of fees for independent commercial radio customers across both DAB and analogue. Despite the loss of advertising revenue, informal indications are that the volume of hours of radio listening increased during the lockdown as more people tuned in to radio for news and entertainment. With the easing of lockdown restrictions, we expect radio advertising to increase again as companies strive to regain market share and rebuild their businesses. The latest figures from industry data provider RAJAR show that 58.6% of listening is now to digital radio platforms (Q1 2020) with DAB representing more than two thirds of digital consumption. This has helped keep the first national commercial DAB multiplex, Digital One (wholly owned by Arqiva) at 100% occupancy.
Utilities
Roll-out of Arqiva's network for Thames Water network continued during 2020, with over 480,000 meters installed and well over 10 million meter-readings being delivered per day. In June 2020 Thames Water announced that round-the-clock data from smart meters across London has helped it achieve what it described as the water industry's "biggest reduction in leakage this century".
The successful delivery of this contract has been boosted by a new contract secured with Anglian Water, signed in June 2020 following an open competitive procurement process. Arqiva will deploy its fixed network infrastructure to support the operation of over three-quarters of a million (789,000 target by 2025) smart water meters across 24 planning zones. Arqiva will then operate the infrastructure for a further 15 years. Covering both household and non-household properties, the project will support Anglian Water's target Planning Zones including Norwich, Lincoln, Northampton and Peterborough, among others.
During the year Arqiva was also selected by Yorkshire Water to deliver and monitor a smart metering fixed-network trial as part of its plans to revolutionise its leakage detection programme. This two-year exercise will see Arqiva build and monitor the fixed-network infrastructure to facilitate the operation of new smart water meters for non-household customers across 30 of Yorkshire Water's areas.
The Group's smart metering communication network in the North of England and Scotland currently covers 99.4% of premises and is planned to reach final coverage of 99.5% by the end of the calendar year.
Covid-19 Response
As a critical national infrastructure provider, it has been imperative for Arqiva to maintain its services providing communications and broadcast capabilities across the country. Arqiva has continued to provide customers with essential communications infrastructure for broadcast, media and M2M services. We have deployed business continuity plans as part of our operational and financial risk mitigation, to ensure the safety of our staff and the ongoing provision of services for our customers.
CEO Appointment
Paul Donovan was appointed Chief Executive Officer on 20 April 2020. Paul has over 20 years' experience in senior executive roles across the technology, media and telecommunications sectors. He was a Non-executive Director on Arqiva's Board since 2018 and has previously been CEO of Odeon and UCI Cinemas Group and eir, Ireland's leading telecommunications business. Paul was also a member of Vodafone Group's Executive Committee, where he led the Group's emerging markets businesses.
Outlook
Following the sale of the Telecoms business, Arqiva continues to seek new opportunities in its key broadcast and utilities markets. These are dynamic markets demonstrated with evolving trends in TV content delivery, radio distribution and machine-to-machine capabilities supporting energy management for utilities companies. By continuing to work with key stakeholders, including government, regulatory bodies and our customers, we can strengthen these relationships to help influence the future industry.
Moving forward, strengthening Arqiva's leading position as a broadcast infrastructure provider and leading player in the UK machine-to-machine utilities market underpins the core priorities of the business. The business will evolve, but our unique service capabilities from our critical national infrastructure, gives a strong platform on which to build to serve better the changing delivery requirements of the markets. This will be further developed with a revised long-term strategy, new operating model and continued transformation across the Group in order to achieve efficiencies and streamline processes.
Figures quoted within this release are for the Arqiva Broadcast Parent Limited Consolidated Group
Arqiva Delivers New Cloud-Based VoD Solution for A+E Networks EMEA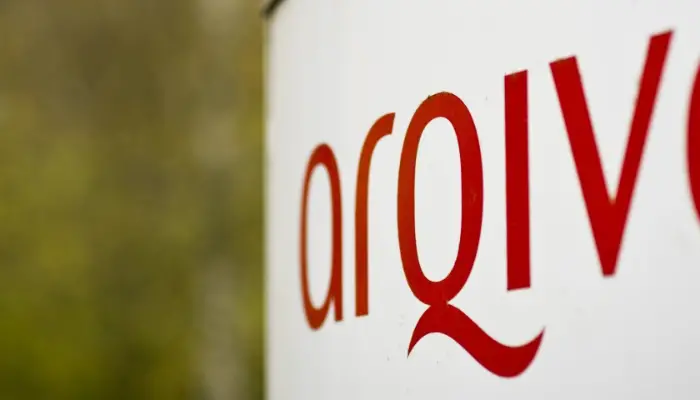 Latest update on incident at Bilsdale mast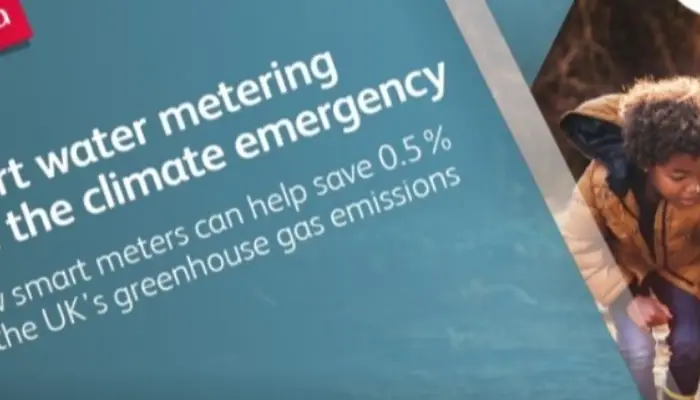 Smart water meters can help the UK reduce its greenhouse gas emissions