Fixed network and smart metering technology will enhance operational efficiency and water management capabilities
Arqiva, the leading UK communications infrastructure and media services provider, has been selected, with their partner global water technology company Sensus, a Xylem brand, to deliver a smart water metering communication network for one of Britain's largest water providers, Anglian Water.
Designed to enhance water demand management capabilities, the contract will support Anglian Water on its mission to achieve leakage and consumption savings and meet Ofwat's increased water leakage targets for the next Asset Management Plan five-year period and beyond.
Our Water Resources Management Plan (WRMP) outlines a twin-track approach to tackle these issues: the first part is managing demand for water by installing upgraded meters to help customers understand their water usage, as well as helping us to pinpoint property-side leaks which can lose hundreds of litres of water a day.

The second is to invest in our own supply-side infrastructure by installing up to 500km of interconnecting pipes and pumping equipment, as well as upgrading existing infrastructure to better join up our network. This gives us the ability to move water around more easily from areas of surplus to those of deficit. This £350 million programme will be delivered by a new alliance of construction businesses, working alongside Anglian Water.

Despite the onset of the Coronavirus pandemic we have recently committed to these two major investment programmes to keep our region on track for a more sustainable future. This combination of hundreds of thousands of upgraded meters, and our new Strategic Pipeline Alliance, underpins our plans to tackle a projected shortage of up to 30 million litres of water a day in the East of England by 2025.
Peter Simpson, CEO at Anglian Water
During the initial five-year period, Arqiva will deploy the fixed network infrastructure to support the operation of over three-quarters of a million Sensus smart water meters across 24 planning zones. Arqiva will then operate the infrastructure for a further 15 years. Covering both household and non-household properties, the project will support Anglian Water's target Planning Zones including Norwich, Lincoln, Northampton and Peterborough, among others.
We share with Anglian the imperative that water efficiency is one of the most important considerations for water businesses around the world today. The 'dry' nature and expanding households of Anglian Water means a decisive action is needed to preserve this most precious of commodities.

Our solution will deliver the environmental and business value that only a secure, reliable and resilient network with clear service levels can and is built on our critical national infrastructure credentials. We can also support other areas of the water cycle such as sewage monitoring and the long-term nature of this contract allows us to work together to that sustainable future.
Alex Pannell, Commercial Director at Arqiva
Arqiva's fully-managed service will transmit hourly usage readings back to Anglian Water – leveraging the two-way Sensus FlexNet™ communication network solution across Arqiva's dedicated network. Frequent data collection will allow Anglian Water to better understand its customers' water consumption and improve operational leakage targeting.
We are delighted for the opportunity to continue our work with Anglian Water and our long-term partner Arqiva on this smart water journey. Our portfolio of advanced solutions will help Anglian Water dynamically manage their distribution network whilst supporting regulatory commitments to reduce leakage and per capita consumption.
Colin Sabol, Senior Vice President and President at Xylem Measurement & Control Solutions
With installation already begun, the contract will see Arqiva's network connect and support Advanced Metering Infrastructure (AMI) and Sensus water meters utilising Arqiva's 400MHz licensed spectrum. The dedicated network will penetrate a range of hard to reach areas and avoid the interference issues associated with sharing the spectrum with other applications.
The trial follows two successful projects led by Arqiva, Sensus and Anglian Water in Newmarket and Norwich which began in 2016 and 2018. During the first 18 months of the Newmarket trial, comprising 6,200 smart meters, billed customers who migrated from a "dumb" meter to a smart meter reduced their consumption by 11%, mostly due to reducing customer-side leaks. This translated to a reduction in demand input to Newmarket of around 250 cubic meters per day, or enough to fill an Olympic Swimming pool every 10 days.
- Ends -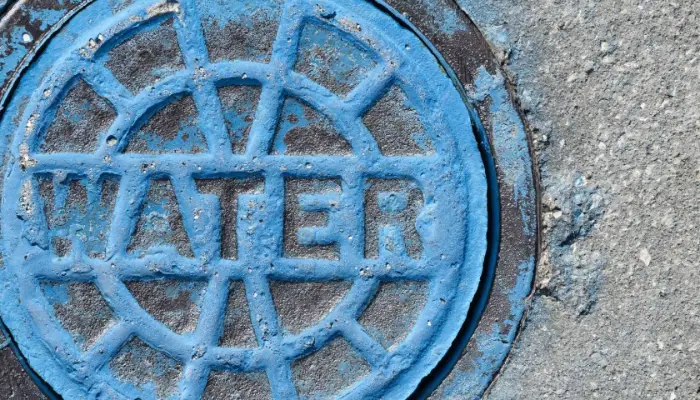 The evidence base is burgeoning for investment in AMI to make the cut at PR24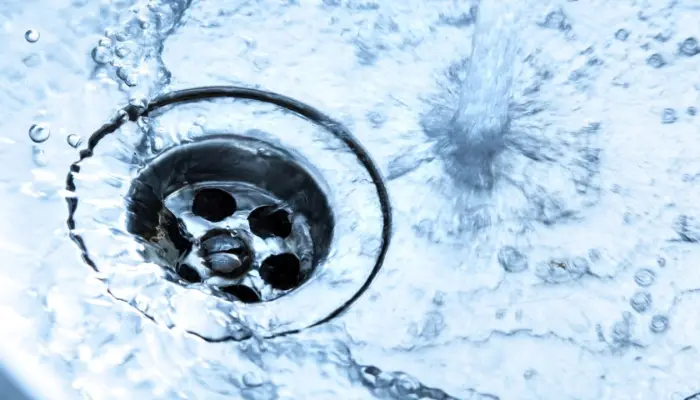 Arqiva connects one million smart meters to its network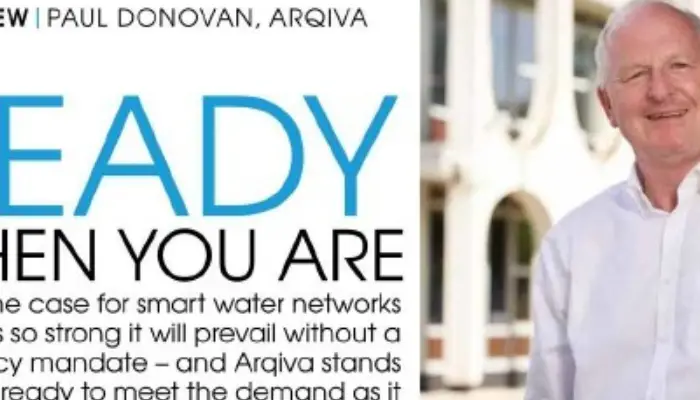 Arqiva CEO interviewed in The Water Report